WELCOME LYNZI CHAMBERS TO THE TRAILMARK FAMILY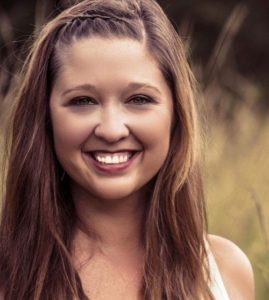 TrailMark, a master-planned community located in northern St. Johns County's fastest growing area, welcomes Lynzi Chambers as the community's new Lifestyles Director.
Born and raised in North Florida, Chambers brings a wealth of enthusiasm, energy and knowledge in the area of event planning. In her role, Chambers will plan a diverse array of enticing activities including Fourth Fridays, which will bring amongst other things, food trucks, music and more, pool parties, movies under the stars, beer and wine tastings, cookouts in the Oak Grove Park and other gatherings for TrailMark residents. She will also provide orientation tours to homeowners, prospective buyers and Realtors.
"We are thrilled to welcome Lynzi to TrailMark to plan and conduct events for residents," said GreenPointe Communities Marketing Director Gaynelle James. "She is really enjoying getting to know the residents and creating unique activities and clubs that match their interests. At TrailMark, we believe that life is meant for good friends and great adventure and that each TrailMark family's lifestyle and the opportunity to connect with neighbors is just as important as their home."
Since joining TrailMark, Chambers has organized several successful and lively community gatherings, including Cookies with Santa, Light the Night and a Chili Cook-off. As spring and summer heats up, the activities only get better. Plans include a mix of activities that are designed to take advantage of the amenities offered at Trailmark such as an Easter Egg Hunt, Summer Luau, Music in the Park and Trivia Night.
"We are also putting the finishing touches on TrailMark's Grand Opening," Chambers said. "This is going to be a wonderful party featuring a hot air balloon, food trucks, music and more. We have seen record neighborhood participation at our community events. Our residents want to connect with their neighborhood and grow with it. TrailMark truly is a one-of-a-kind community, a place where neighbors are friends and residents enjoy a vibrant and healthy lifestyle in tune with nature."